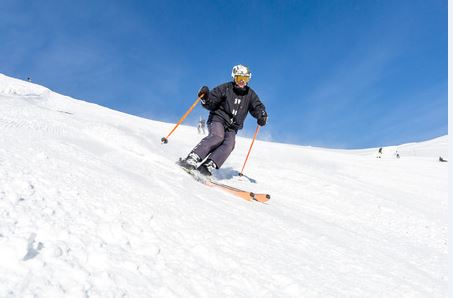 The Hudson Valley is a charming place to live all year-round, but in the winter, residents of the area enjoy easy access to many of the best ski resorts in the northeastern U.S. Hudson Valley Magazine has pointed out the area's top 10 ski destinations, and many of them are right in the Hudson Valley.
Hunter Mountain
Hunter Mountain, located in the Catskills in Hunter, New York, offers skiers 58 trails to choose from, as well as 240 skiable acres and activities for the whole family like tubing, snowshoeing, ski lessons, a spa, and a dozen places to have a great meal. Hunter was the first mountain in the world to feature a full run – all the way from the top to the bottom – of artificial snow.
Mount Peter
Nestled into the southern Catskills, you'll find Mount Peter with 15 skiable trails on 55 skiable acres. The slope offers free skiing and snowboarding lessons, programs for kids and two cozy lodges to relax between runs. Mount Peter is the oldest ski area in New York, and opened in 1936 for a fashion shoot sponsored by Macy's. The locals loved it so much that it remained open and operational as a ski area and is celebrating 80 years of snow sports in 2016.
Thunder Ridge
Located near the New York-Connecticut border is Thunder Ridge. This ski resort offers a number of exciting jumps, ramps and moguls for the daredevils in the family. With 30 trails on 100 skiable acres, this ski destination also offers six-week instructional programs with afterschool hours making it the perfect place for your kids to learn to ski.
All these opportunities and more could be right in your backyard when you live in the beautiful Hudson Valley. Realtor Teri Powers can help you find your new dream home in the region. The area has tons to offer, especially for young families. Check out Powers' current listings online now or call her today at 845-258-8312 to schedule an appointment.